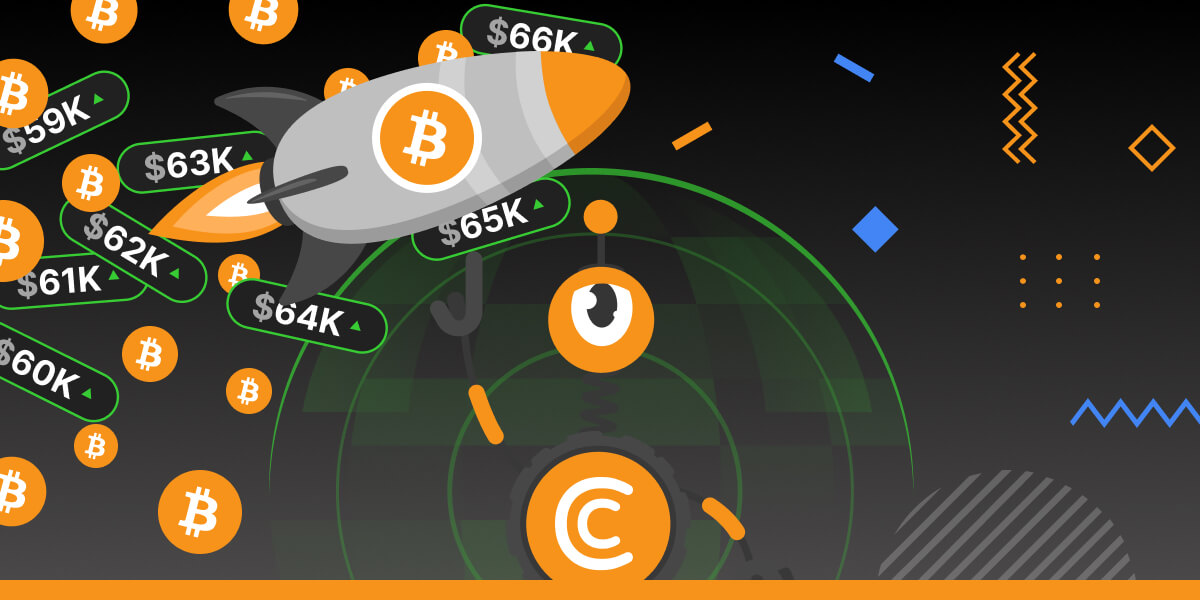 With its recent rate of around $67,000, Bitcoin kicks its all-time high price of $64,854 recorded in April 2021.
After an unstable six-month course full of ups and downs, Bitcoin surprised us with its quantum 13% leap in just a few days after Wall Street opened on Friday, October 15, and continued its rapid growth by Thursday, October 21. The market cap is currently over $1.1 trillion, which creates favorable conditions for BTC's further upside, supported by more-than-positive scenarios from market analysts for the months to come.
While Bitcoin is moving to a new all-time high, breaking all previous records, we are still holding prices for our Cloud.Boost, which means you still have time to multiply your hashrate by 5, 10, or 15 times at very low costs and grow your income. Don't waste an opportunity to skyrocket your mining power!